Back to the blog
What does the 2018 Budget mean for recruitment and employment?
The 2018 Budget announced earlier this month included a number of specific areas of direct interest to recruiters and employers. The overall tone was generally pro-business and there was positive movement on key issues such as apprenticeships.
The key topics announced that will have an effect on recruiters and employers were as follows: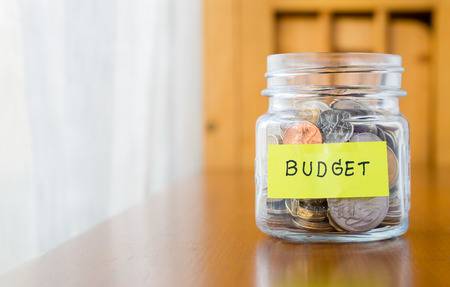 National Living Wage - an expected rise
As expected, the National Living Wage is set to rise again next year to to £8.21 from £7.83 as of April 2019. The rise comes following the Treasuries acceptance of the recommendations made by the Low Pay Commission (LPC). The 38p increase represents a 4.9% rise, meaning the UK's lowest paid workers will see their pay rise above current levels of inflation. It amounts to an annual increase of about £690 for a full-time worker. 
Apprenticeships - great news for small businesses
Businesses have often criticised apprenticeships because of the associated costs to them. In light of this, the Chancellor announced the reduction in the contribution required for apprenticeship training for small businesses from 10% to 5%, which is a very welcomed change. This reduction will not only have an immediate positive effect for small businesses, but will also lead to positive impact on larger businesses too. Moving forwards larger businesses will benefit thanks to an improved pipeline of skilled employees making their way up through the workforce. 
As well as changes to benefit businesses, we are also going to see a rise in the minimum apprentice wage from £3.70 to £3.90.
IR35 Regulations - a future headache for employers
It has been announced that the IR35 rules won't be extended to the private sector until April 2020, and once introduced they will only apply to medium and large firms. This is a big sigh of relief for many businesses and comes after intensive lobbying from organisations such as REC as well as other stakeholders. Having to implement the 1R35 changes in 2019 - at the same time as dealing with Brexit transition - would have been hugely challenging for employers. This is only a delay but REC have stated that they will use this space to encourage the government to pause for thought and really learn the lessons from public sector implementation and ensure that the small business exemption works in practice.
Mental Health - an important issue that goes way beyond the workplace
Whilst the allocation of NHS funding was issued prior to the budget, and mental health stretches far beyond the workplace, the allocation of additional funding into mental health services announced recently will mean a positive impact overall.  The money will be spent on a range of measures including a new 24-hour mental health hotline and special vehicles to treat people experiencing a mental health crisis.
Overall, the Budget has not delivered any drastic changes or unexpected announcements but there are signs of steps in the right direction, particularly when it comes to apprenticeships. We're looking forward to seeing how these changes will take effect going forwards into 2019.