Temp of the Month
To us, our candidates are as important as our clients and we believe in rewarding a job well done. We are the only recruitment agency in Redditch to operate a monthly reward scheme for our #Smart1Temps temporary workers!
Each month we ask our clients to nominate one (but we are delighted to see what we always get more than one!!) of our workers who has gone above and beyond in their assignment, proving to be dedicated, reliable and hard working. In appreciation, we reward and recognise this with a 'Temp of the Month' bonus. 
Congratulations to all of our deserved winners so far...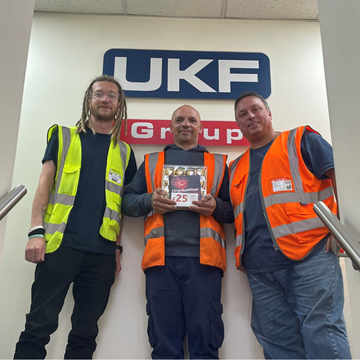 July 2022
Mark
"We're really happy with Mark. No fuss, turns up every day, safe working practices, no moaning, gets on with the task in hand, good output. If only everyone had this sort of attitude - he's a pleasure to work with!"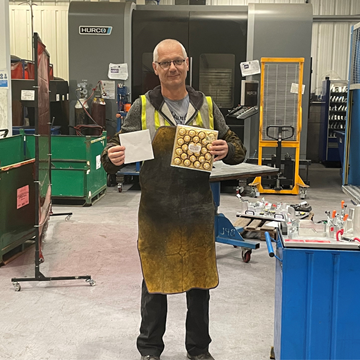 July 2022
Mark
"Mark has done excellently since he has been here, working on our night shift. His production numbers are great and he works solidly for his whole shift."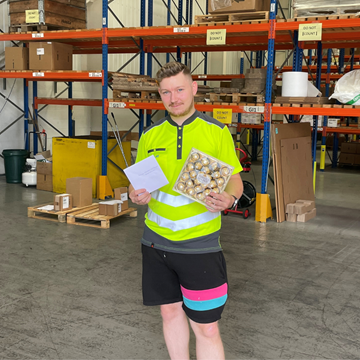 July 2022
Koryn
"Koryn is doing very well since he started with us, he is learning more about the job each day and seems to be very focused. He gets along with everyone, which is very important!"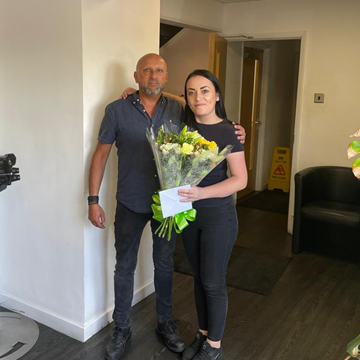 June 2022
Dominika
"Dominika is first to step up to help wherever she can on her own initiative and does not shy away from tasks outside her skill set. She has a great willingness to learn new tasks and gets on well with all employees whatever level of the business."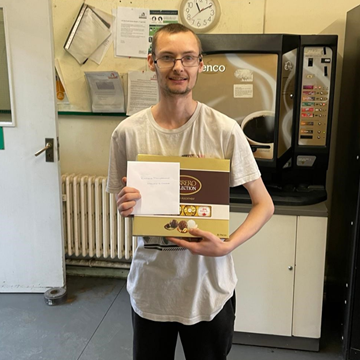 June 2022
Richard
"Richard is very hard working, always willing to please and his attendance/timekeeping is exemplary."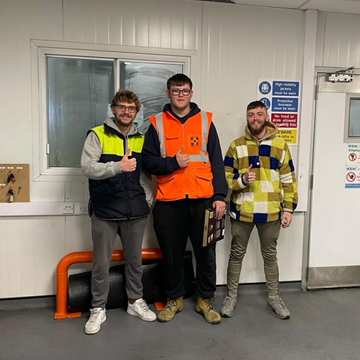 June 2022
Dan
"Dan has been fantastic. Always take the lead and goes the extra mile."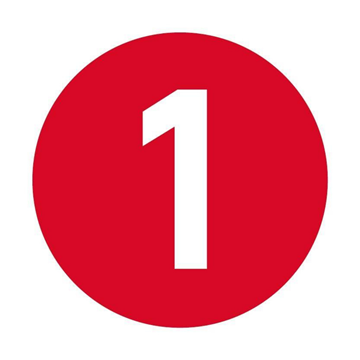 June 2022
June - Jason
(no pic) "Jason is always on hand to help and develop new systems of working to make our jobs easier and more productive. Jason will come in early if he knows there are jobs outstanding and won't leave at night until he is satisfied he has done his all to complete jobs as far as reasonably possible. Jason has settled in to the Boxer team extremely well and does his job fantastically. Jason is a real asset to our team even after only having been with us for 6 weeks!"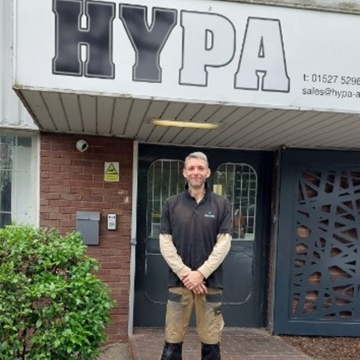 May 2022
Rob
"Rob is a fast, efficient work who has put in lots of over time, helps others, and is a pleasure to work with."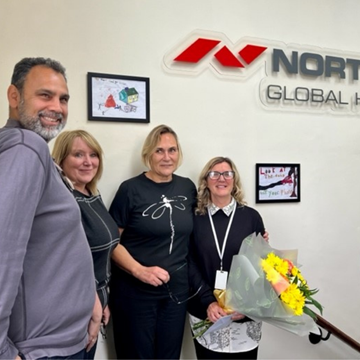 May 2022
Maggie
"Maggie is reliable, always on time and has exemplary attendance. She is flexible and does whatever is asked of her, always happy to help. She has taken on additional duties which are outside what she was taken on to do, is kind, calm and a pleasure to have in the department. She is an asset to the department and business."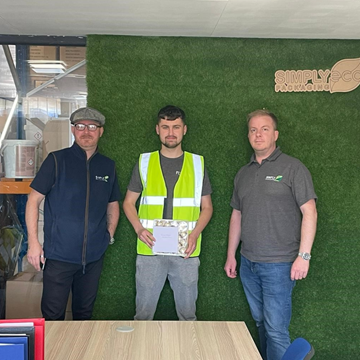 May 2022
Elliot
"We would like to nominate Elliot. He arrives at work on time and puts 110% into everything he does and never complains about extra tasks that are put his way. He is keen and we can tell he is looking for progression, which we love!"
May 2022
Tyler
"Tyler has been great for us. He always asks questions when unsure, he will always stay to get the job done and has taken it upon himself to get his PPT license. Really impressed with him. He is just an all rounder!"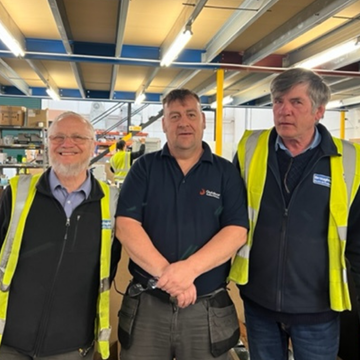 April 2022
Jason
"Jason has been very reliable and hardworking, an all round brilliant temp. He comes in every day and does a great job for the company. He is a really skilled worker and very deserving of the temp of the month award."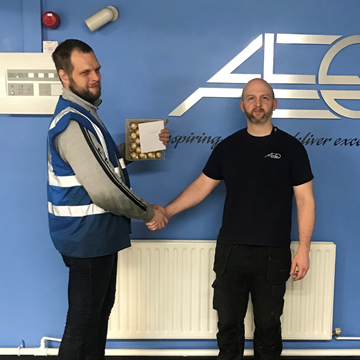 March 2022
Jan
"Jan has been great so far. He works hard and comes in on time every day. He is an asset to our team!"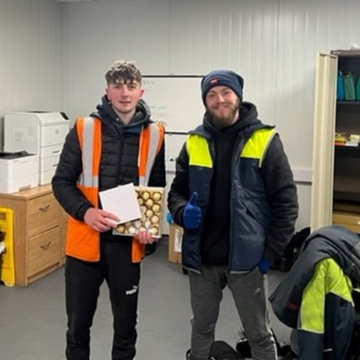 March 2022
Owen
"We would like to nominate Owen as he always goes the extra mile to make sure the job is always done, sometimes even finishing at 7pm. He is just a pleasure to work with and a really lovely young lad!"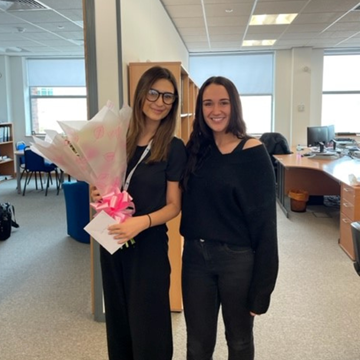 March 2022
Leah
"She has been absolutely incredible and amazing! She has only been with us for a short while really but has picked up things very quickly (I must point out that there is a lot to pick up and understand, with different processes and software etc). She's so polite and easy to get on with. A lovely gentle personality and general attitude."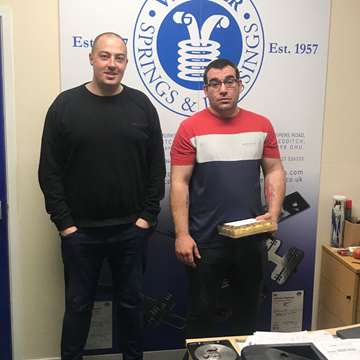 March 2022
Ryan
"Ryan has been great! We have even moved him into our blanking shop as we will be looking at training him up and potentially offering him a full time position."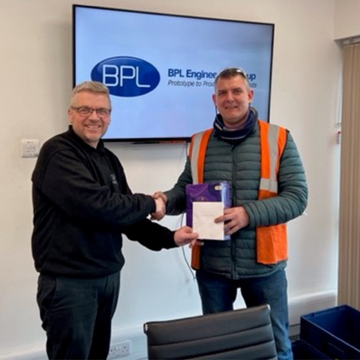 February 2022
Dan
"He works long hours for us, often going back out in the van after hours. Last Friday, we had a very late collection to go to JLR, other employees had gone home without the task being completed, but he stayed until the lorry was loaded."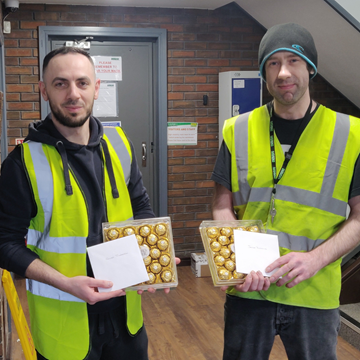 February 2022
Jake
"I would like to nominate Jake for Temp of the Month. He is very reliable, hardworking, polite and takes an interest in the company and the task he is doing. He is always asking questions and communicates with supervisors any problems that may arise."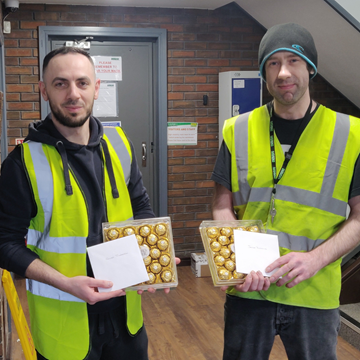 February 2022
Glad
"I'd like to put Glad forward as he's always punctual, hardworking and he's already trained to a standard that's expected from our permanent staff doing bin counts and TO's to a very high level."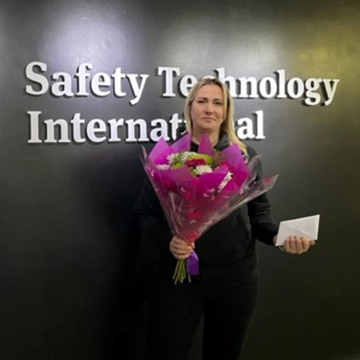 February 2022
Anna
"I found Anna to be friendly, motivated and easy to get along with. She is punctual, polite and she has settled in nicely with the team. As we are a specialist manufacturer of fire, safety and security products, we were lucky enough to find Anna coming from a similar working background and this has helped create an easy transfer of skills to our business."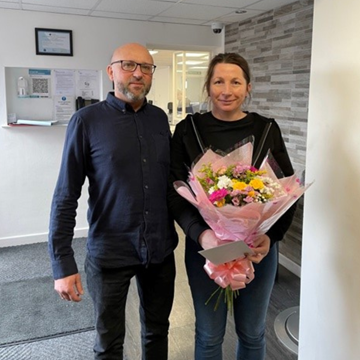 January 2022
Agnieszka
"Without hesitation we would like to put Aga forward, she has settled in and continues to produce the volumes week in week out now."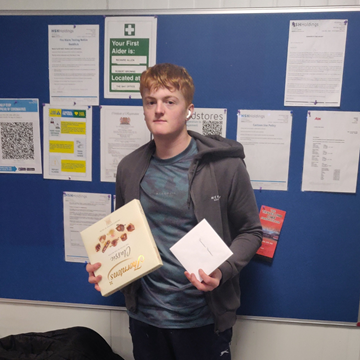 December 2021
Brandon
We nominated Brandon ourselves! He works at HSH for us. We nominated him for our December temp of the month because every time we send him to a new contract, we always receive lovely feedback from the clients about how helpful and hardworking he is. Over the Christmas period he went into HSH most days without hesitation and even went in at the very last minute. He is just an all-round lovely guy.
November 2021
Ernesta
"I found Ernesta to be friendly, motivated & easy to get along with, she is punctual, polite & she has settled in nicely with the team. Ernesta has been willing to listen, learn & try out new skills, she is now more permanently part of the team & all members must pull together to ensure they complete the orders in full & on time. We all make mistakes especially when training / learning new skills & I have found Ernesta to be accountable, hold her hand up if she makes mistakes, learn from them & listen to guidance. She always states that she is very happy with the role & enjoys working at STI."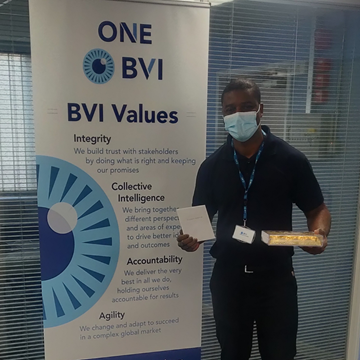 November 2021
Eduardo
"I would like to say Eddie would be my choice as he is a very good worker and very helpful with all the other guys."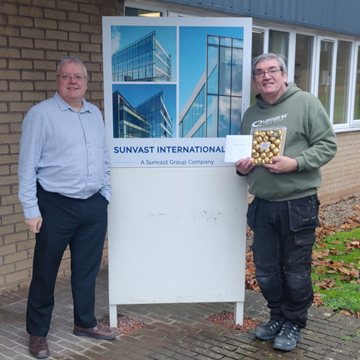 November 2021
Craig
"Craig has shown a great team work ethic during his time with us and will turn his hand to anything we ask of him. Craig has become a valuable member of our staff."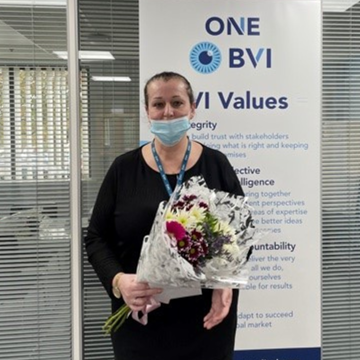 October 2021
Justyna
"She is a positive person, and great worker!"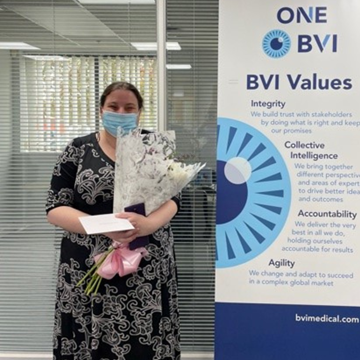 October 2021
Katie
"She is very thorough, always asking questions about our company, never complains and always has a smile on her face. She deals with her deafness in a positive manner and is always polite if she doesn't hear you. She works really hard and she learnt how to do her very well, she even asks if there's anything else she can help with – no quibbles or qualms at all, she's great."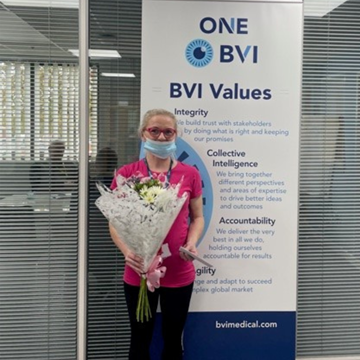 October 2021
Renata
"We are really happy with her. She's a hard working person who cares about given responsibilities, has a good attitude and is a team player."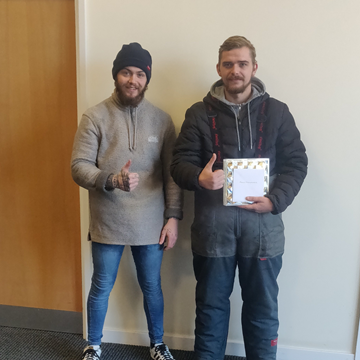 October 2021
Adam
"Since he started with us a couple of months ago, he has been on time every day and has done everything he has been asked to do, and more. He has been hands on with learning new jobs and putting 100% into each of them even if that means staying over and finishing up."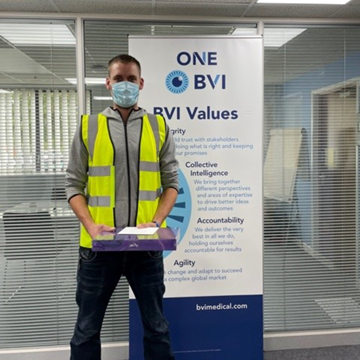 September 2021
Arturs
"I'm really happy about his work and progress he's made. He's already trained in two sections, actually he's the only person from agency who is cross-trained. He cares about the housekeeping and he never has a problem with given tasks."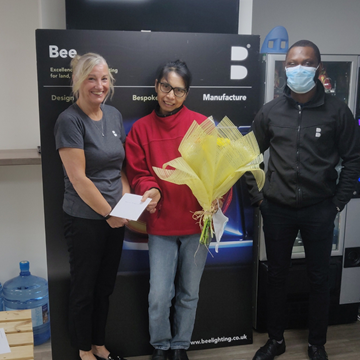 September 2021
Dokmai
"Yes!! She has been an excellent addition to the team. She deserves the recognition."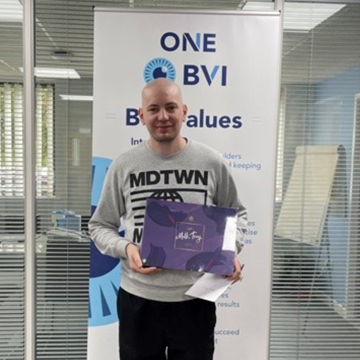 September 2021
Piotr
"He is always on time and just gets his head down with the job. He also comes in on overtime when needed and has also recently helped in training the new starters we have for the weekend shift."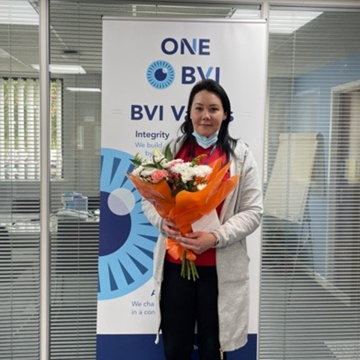 September 2021
Natalia
"We're very impressed with her and she is very good at her job."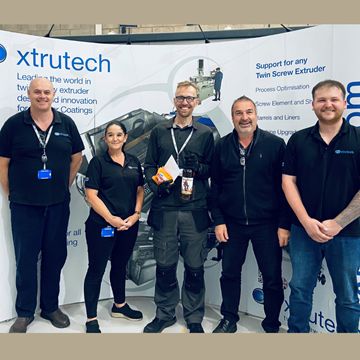 August 2021
Mark
"Mark has been a fantastic addition to Xtrutech who always goes above and beyond to help out the business. He is always willing to stay on longer and come in early if required and has bonded with all members of the Xtrutech team to become a valued member of the company. He has even suggested new ideas on the goods in area to help manage the flow of components coming in and out which has worked very well. Marks work ethic is a breath of fresh air as he is always on the ball and asking if he can do more to help."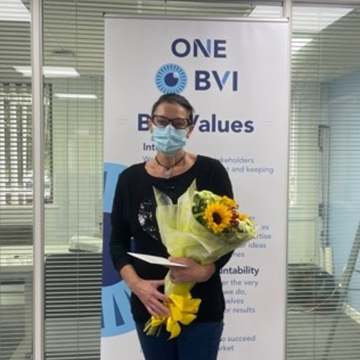 August 2021
Margherita
"Have had good feedback from cell leader regarding quality of work."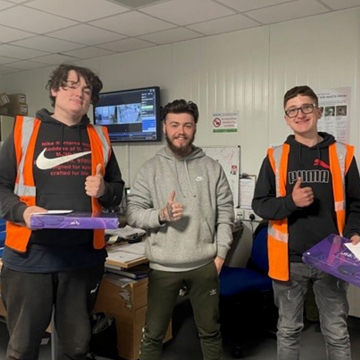 August 2021
Adam
"Always helping new hand-ballers settle in and helps with other jobs that we need doing (in the last 2 weeks has been loading trailers and updating paper-work)."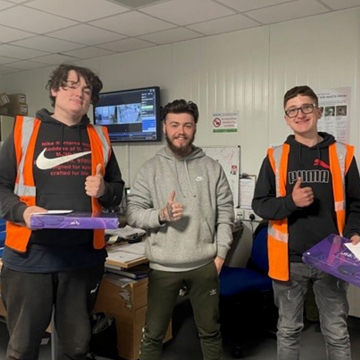 August 2021
Joe
"He always gets on with work, goes that extra mile using his initiative to go above and beyond what is expected. I would choose Joe any day of the week. He is very polite and very respectable to everyone here."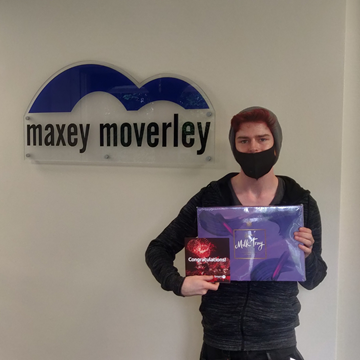 August 2021
Ben
"He has been with us for several weeks now and has been doing an excellent job. He's always early for work & the last one to leave, nothing is too much trouble for him & he has a positive attitude. He is always going the extra mile for us & as such has been entrusted with more important responsibilities. In my experience it is rare to find a temp so dedicated."