Back to the blog
Why we need recruitment agencies...
Ok, so we may be a little biased, and while years of persistent sales calls by 'old school' agencies may have given the industry a bad name, the recruitment industry is extremely important, not just to client's businesses and to candidates, but to the wider economy.
It's big
In 2017 The UK's recruitment industry had a £35 billion turnover. The recruitment industry itself is a huge employer offering jobs from Administrators and Resourcers through to Senior Recruitment Consultants and Branch Managers.
Of course, the most direct impact of the recruitment industry is the impact on employers and potential employees. Recruitment agencies should have an equal focus of importance on their employers (clients) and potential employees (candidates).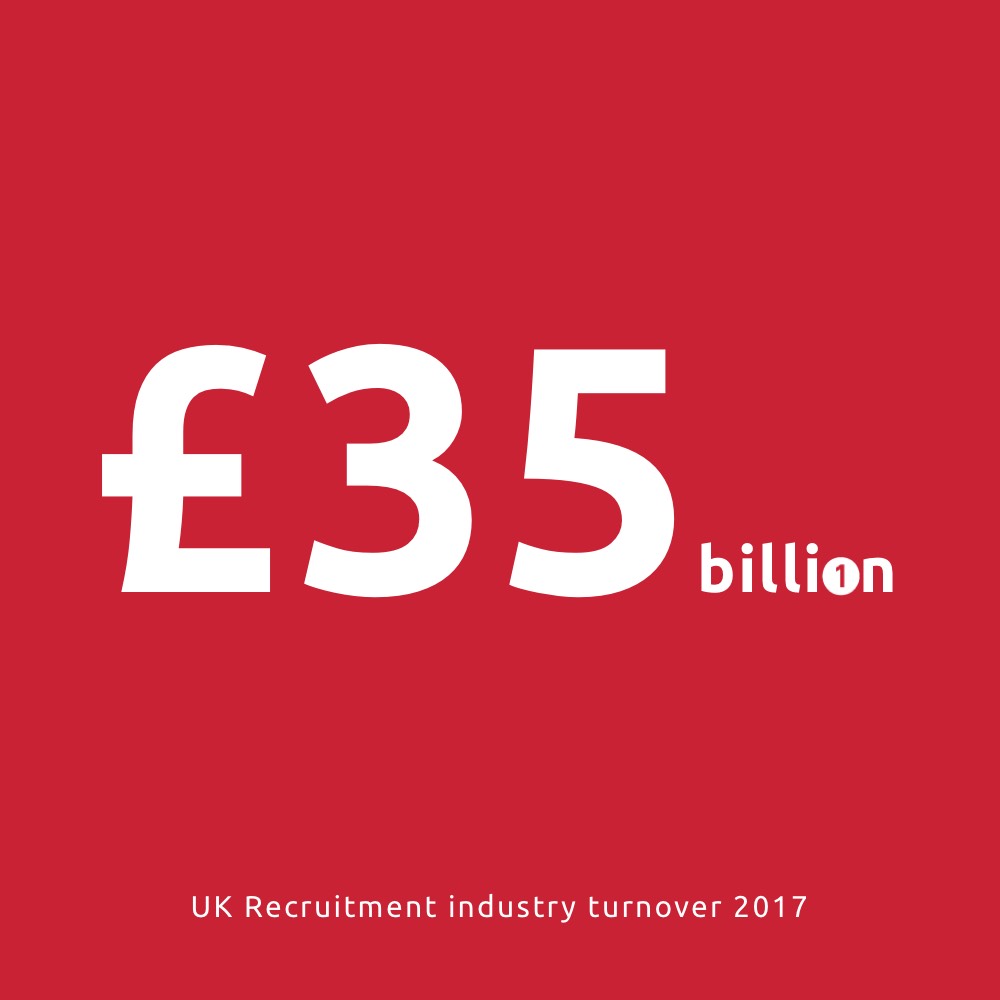 For clients
The employment landscape is an ever competitive market with talent shortages being reported across a wide variety of industries. Working with the right recruitment partner(s) can help guide businesses to the right talent, fast!
Then there's the risk factor. When recruiting a new member of staff there is always an element of risk. No matter how many interview stages, test and checks you have in place, you can never be 100% sure that a new hire is going to work out. 85% of HR hiring managers admit their organisation has made a bad hire in the past. Whilst working with a recruitment partner does not completely eliminate the risk, it does mean that the burden is shared and it can dramatically reduce the risk by having effective pre-screening methods in place.
For candidates
For a candidate seeking work it can be a big scary world out there filled with endless job boards, online application forms, unanswered emails and no feedback after applications or interviews.
It has also been reported that 15% of low skilled workers lack confidence, so in this case recruitment agencies can help to guide and coach the candidate building their confidence and helping them to find the right role for them.
Once someone is employed, recruitment agencies also have a part to play in terms of progression. Progression is a hot topic in today's employment world, with many candidates feeling trapped within an organisation that does not offer any room for progression or development. Recruiters support progression opportunities by helping people to change jobs, and by providing work coaching services.
To sum up
The recruitment industry is a driving force in the employment market and could help to navigate through some of today's most prominent employment challenges from skills shortages to bad hires.
As with any industry, the recruitment industry must continue to evolve to better suit client and candidate needs. Those that are stuck in the sales patter and are not focused on forming partnerships with clients and candidates alike will not survive in this growing and competitive industry.
More and more agencies are actively trying to eradicate the bad reputation earned by 'old school' agencies and are trying to make a positive change in the industry.  At Smart 1, we are committed to working differently, equally valuing our clients and candidates and working in partnership with them to add value. Hopefully breathing a breath of fresh air into the recruitment industry!
If you ever want to chat recruitment, need our help or just want to get to know us a little better give us a call on 01527 758 320.
Sources - REC future of jobs report