Back to the blog
Beat those winter blues...
When the clocks go back at this time of year, we all enjoy an extra hour in bed, but for some this marks the start of an unhappy season. Seasonal Affective Disorder (SAD) is said to affect as many as one in fifteen people.
The main cause of SAD, is fewer hours of daylight. When you are going to work in the dark and coming home in the dark, it can dampen your mood. As well as affecting your mood, SAD can lead to a lack of energy and difficulty concentrating. Whether you are an employer or an employee, there's a few helpful hints and tips to help you overcome SAD and embrace winter...
If you work for a company that offers flexible working hours, make the most of it to ensure you still benefit from some sunlight hours each day. Also, use your annual leave wisely and book days off throughout winter to give you more free time in the daylight.
Whilst at work, are you able to position yourself near a window? Even if it is cold and raining outside, being close to natural light will help lift your mood. 
Technology can also be a huge help, from apps to light-therapy boxes. Light-therapy boxes are specially designed to create a simulation of sunlight which in turn triggers serotonin release in the brain, helping with sleep cycles and feeling happier overall. These can be purchased for around £49.99, here's a list of a few of last years best sellers.
If you don't want to invest in a light therapy box, there are also many apps which help simulate early morning light meaning you wake up in a much brighter mood, just search 'SAD' or 'SAD light' in your App Store.
For more severe cases, if your company offers counselling services, make sure that your employees are aware that this applies to SAD and that they can seek help if they are feeling low.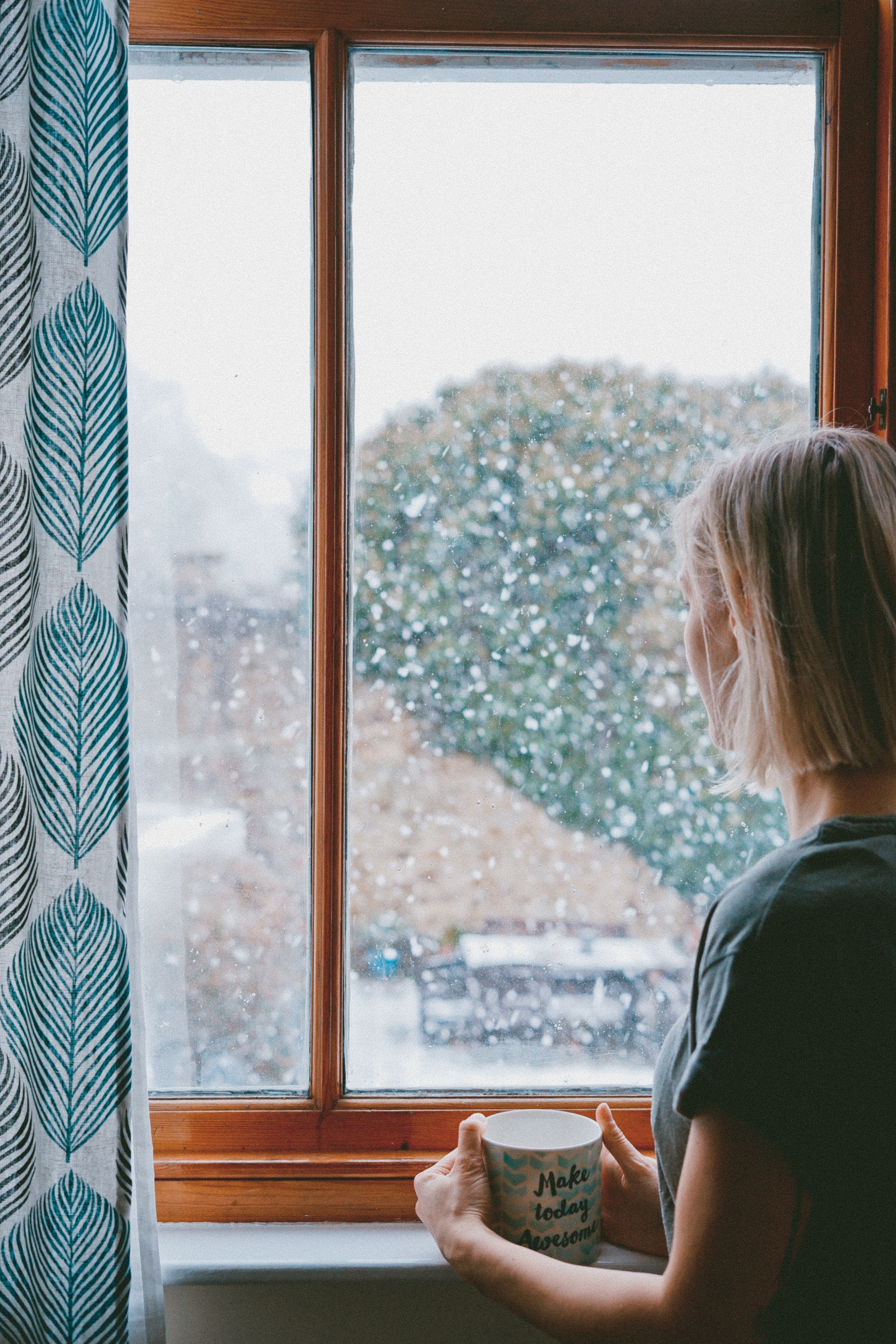 Whether you suffer from SAD yourself, or you're an employer trying to help employees that are suffering, it's important to promote a culture of being open and honest and to create a positive working atmosphere with regular breaks and, where possible, flexible working.